Inventory management, and efficient one, is of paramount importance for any business. However, it is no easy feat, especially if it is done by hand as in traditional times. Things get worse when time is limited and a shortage and surplus of items in the inventory create confusion.
Thankfully, solutions are available that can help you maintain, manage and track your inventory effectively. Just like customized Inventory Management Software that gives you complete control over your inventory processes.
What is Inventory Management Software?
Asset management software is a tool that automatically optimizes asset management and storage and allows you to accurately track current levels of inventory. It manages to rearrange, review accounting data and direct all tasks that need to be done to successfully track the list of names.
Be it an e-commerce business or a brick-and-mortar store, the appropriate inventory management software is a must-have for all. There are different types of software and inventory management systems available in the market, but you need to pick the one that's most reliable and effective in your daily activities.
How does Inventory Management Software Work?
Regardless of the business type and size, efficient optimization and management of inventory are required for all. Doing the same thing with your hands can be time-consuming and frustrating, and it can be devastating to make mistakes. On the other hand, Inventory Management Software provides fast and easy inventory control.
The software boasts features that automatically track items as and when they come in and leave your store or warehouse. They also enable you to maintain the right amount of stock at all times, so that there's no delay in fulfilling orders.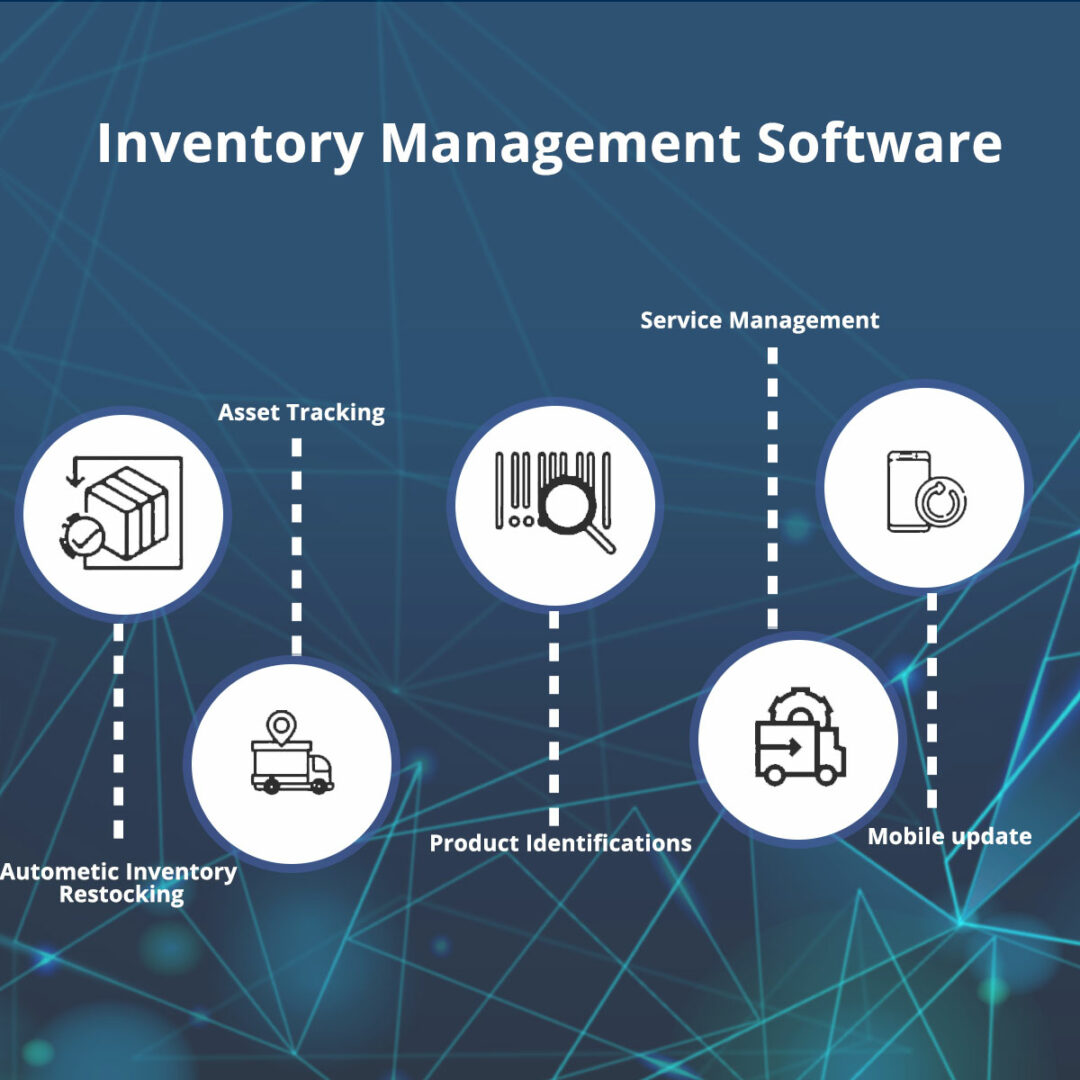 Features to Look for in Inventory Management Software
Point-of-sale (POS) integration: This particular feature in an inventory management system will help you maintain an adequate product supply at all times. POS integration reflects real-time product sales, so your inventory management software is automatically updated whenever an item is added to an online cart or is scanned.
Mobile App: You should look for Inventory Management Software and a system that comes with a mobile app. You can conveniently scan barcodes, view customer information, track inventory, and more wherever you wish.
Automated Reordering: Perfect timing is what you need to have for reordering products for your inventory, as you neither want to go out of products completely nor do you want an oversupply of products. Therefore, look for the automated reordering feature while buying inventory management software.
Reporting Features: The software must have reporting features, so that you can enjoy a detailed look at your sales history, etc., anytime you want. You can also get regular reports about the best-selling products that you can Stockwell and items that have not been sold well.
Barcoding: This should be another feature to look for while buying warehouse inventory management systems. It allows employees to easily scan the items for record whenever they are received, when they are being moved to specific locations, or are out for shipment.
RFID Capabilities: If you do not wish to have asset tracking done using hardware scanners at any time, you can look for Inventory Management Software and a system that has RFID capabilities. You can eliminate the need of scanning all the items manually by simply affixing RFID tags to all the items in your repository.
Inventory Catalog: Retailers have to create an inventory catalog not just based on the type of unit but also on its different characteristics, which can be complex. However, you can simplify this task with the help of quality software with this feature.