Silent Partner Technologies™
Silent Partner Technologies™: An RFID Solutions Company
Silent Partner Technologies™ (SPT™) is the leader in RFID asset and inventory management using a variety of radio frequency identification technologies. We have consistently combined solid program development proficiency, expertise in RFID technology, and integration tools to solve asset and inventory management issues for organizations large and small, local and international. Our customers rely on our intuitive RFID applications, implementation services, and automated integration to save money, to reduce operational expense, to standardize practices, to gain control, and to attain compliance. Our intuitive design and attention to detail ensures high end user adoption and RFID project successes.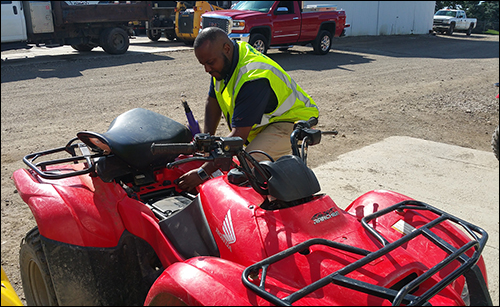 Silent Partner Technologies™, a developer and integrator of RFID asset and inventory management solutions, is a Tampa Bay, FL based company. We develop, manufacture and implement leading edge RFID and barcode asset and inventory management solutions. Silent Partner Technologies™ has a wide range of experience providing the best RFID and barcode technologies for a variety of industry needs. This experience includes but not limited to providing passive RFID technology for tracking military training simulation hardware, as well as active RFID technology for the tracking of cargo shipments from the Pacific coast to the Atlantic coast of Columbia, South America or the tracking and management of expensive RFID art assets across many retail locations real-time. Similarly, we have assisted with providing the right solution to 3PL providers to manage their inventory.
Let Us Be Your Silent Partner for RFID Projects
With Silent Partner Technologies™, you know we have the experience and knowledge to ask the right questions, resulting in delivering the correct solution for your industry requirements. For over 15 years, RFID has been utilized in numerous data collection and security applications, making it one of the most rapidly growing technologies being chosen by many companies to resolve everyday equipment and assets tracking problems. Because of the complexity within RFID solutions, it is highly recommended that the appropriate subject matter experts are assigned to the project. As such, SPT™ provides a range of professional resources in any single RFID asset and inventory management project, from site surveys to business engineering analysis, thus insuring and delivering a good solution, on time and within budget. Our vast experience in software development, tracking solutions, and strong vendor relations, allows us to be better equipped to view problems in a broader context and thus provide our clients with the "right" RFID solution for their needs.
With so many options being promised today, it is often very difficult to find the right solution. Silent Partner Technologies™ makes it easy for you to adopt the "right technology" to solve your specific asset and inventory management problem. We understand the variety of RFID devices options for the right environment to implement in your company. If special support hardware is required for your specific application, we are ready to design, acquire, and install it for you. We are ready to show you that the future of RFID is now. Let us work with you and show you how the "right" RFID solution will improve your efficiency and productivity.