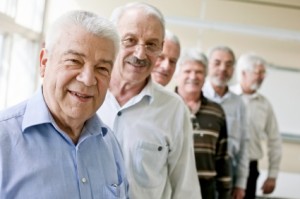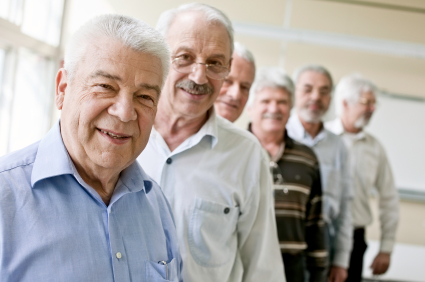 WanderTrack™ is Silent Partner Technologies' solution for wander prevention and wander management in residential services. Administrators and staff of seniors' homes and health care facilities trust the user-friendly software to provide real time information on the location of any patient or resident with a tendency to wander. The RFID application provides peace of mind for caregivers and the families of residents, especially those individuals with Alzheimer's or a different form of dementia.
As many as 60% of the 5.1 million Americans with Alzheimer's disease will display wandering behaviors at some point in the disease process.
Critical wandering is when a person wanders away from supervised care, a controlled environment, or cannot be located. Wandering can be random, where a person moves about aimlessly with no apparent goal, or goal-orientation. That is why this product is going to change the way wander management is done. The resident profile information is entered into the wander management system. The individual wears an RFID tag somewhere on his person. This tag transmits the resident's location to a central console for monitoring. If the resident wanders outside a predetermined area, an alert is sent to staff. WanderTrack is a simple, efficient system for any and all residential services where there is a concern about people wandering off-limits.
WanderTrack Features for Resident Safety and Quality of Life
Safety first is the primary reason for using WanderTrack™ with vulnerable patients. No matter how home-like the setting, there are areas where residents should not be going. Such locations are usually determined by an assessment of the resident's awareness of his surroundings and his ability to take care of himself.
However, a balance of control is needed in order to preserve the patient's dignity and self-respect in an assisted-living facility. SPT understands the desire of the individual and his family for maintaining as much independence and quality of life as possible.
WanderTrack provides the solution with the following features:
Perimeter based. The tracking application is personalized for each resident. The administrators, usually in consultation with staff and family members, decide the perimeters of the area which can be accessed by each resident. For example, certain individuals may not be allowed off their own floor by themselves. Other patients might have the freedom of the building but may not go outdoors alone without triggering an alert. Still others may go in and out as they please but would still wear an RFID tag in case of an emergency.
Works indoors and outdoors. WanderTrack™ operates in any size and configuration of building, establishing control points on every entrance and exit. Also, in order to support the residents in as many normal activities as possible, Silent Partner Technologies' tool for wander prevention works well outdoors, allowing patients to enjoy a game of lawn bowling or a stroll by the pond and still be monitored for their own safety.
Long range of signal. WanderTrack™ RFID capacity works from 450 to 1700 feet, the longest range in the industry, covering the property of most residential facilities so does not limit activities.
Discreet transmitters. The RFID transmitter can be embedded in shoes or clothing or, more commonly, in a wrist band, helping the resident maintain the sense of self-esteem and not feel like a second-class citizen.
Wandering alerts. The transmitter is coded to recognize boundaries for movement. For the sake of a patient's safety, any wandering outside the designated perimeter will signal an immediate alert to staff so they can prevent any mishap.
Emergency response. In case of an emergency such as a fire or a power blackout, WanderTrack™ can operate on a backup generator, so personnel know exactly where everyone is located and they can do a quick risk assessment and any necessary triage.
The best staff in the world cannot keep an eye on all residents all the time.
WanderTrack relieves the worry about wander management. All necessary, real time tracking information is available at any time.

WanderTrack™ Benefits for Administration
The wander prevention and wander management tool from Silent Partner Technologies™ provides the facility administrator with many efficient and cost effective benefits, and support excellent residential service delivery.
Complete solution. Silent Partner Technologies™ developed a complete, turnkey application based on the latest Microsoft technology. The company even provides a designated computer to support the system. It is ready to go without adding other bits and pieces.
Integrated solution. Although WanderTrack™ is complete in itself, it also has the capacity to interact with other existing IT systems, both wired and wireless. For example, many health care facilities use nurse call solutions able to talk to WanderTrack™.
Expandable solution. No matter how large or small a WanderTrack™ system the facility installs, it can always be expanded as the service grows.
State-of-the-art RFID technology. Silent Partner Technologies' developers understand the seriousness of wander management and wander prevention. The WanderTrack™ solution uses only the best technology. It's IP67 rated tags can even be worn in the shower. The system has the capacity to read thousands of such tags per second and to alert staff of any discrepancies in resident movement.
Easy start up. Data about the patient and his boundary information are entered into WanderTrack™. The patient is then outfitted with the RFID tag which begins transmission of location data. WanderTrack™ begins to monitor movement.
Easy installation. The tool is based on wireless technology so there are no additional expenses and disruption of services while cable is run around the buildings and outdoor structures.
Technical support available. All users can access Silent Partner Technologies' technical support five days a week. Also, there is a feature allowing Silent Partner Technologies' professionals to log onto the facility system to install updates or upgrades, and to make technical adjustments.
Best battery design. Thanks to Silent Partner Technologies' intelligent design, the batteries in the wrist tags last five years. When it nears the end of its life, the battery sends an alert to the system administrator.
Wrist tag replacement. Unlike many systems, the Silent Partner Technologies™ wander management system allows the administrator to replace the individual wrist tags when they begin to look worn or dirty.
Any doubts or concerns about the cost and the effectiveness of WanderTrack™ can be put to rest by contacting Silent Partner Technologies™.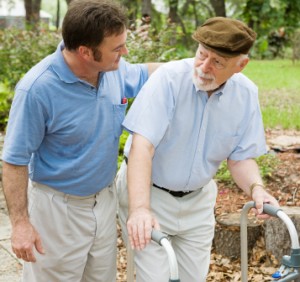 One of their professionals will explain both the costs and the fast return on investment. There is a WanderTrack™ system to suit every budget, this tool being the most user-friendly tracking system available. More importantly, it is the most effective system to provide real-time information to ensure the safety of all individuals in their care.