RFID Construction Equipment Tracking Software Overview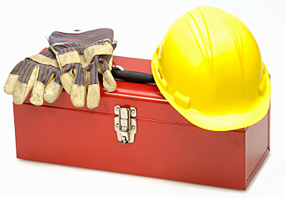 Construction companies have a lot to deal with when it comes to managing a profitable business. Not only information they need to manage large equipment that are essential and expensive. The powerful Silent Partner Technologies RFID Construction Equipment Tracking software solution uses an integrated database with RFID tags, barcode labels and graphical interface that ensures the data is entered only one time and accurately as our product is intuitive and easy to use. The RFID applications provide:
Tracks Your Entire Inventory – Consumables and equipment that includes owned and leased heavy equipment grouped for accounting an functional classification.
Transfer Inventory to and from Jobs and Work Orders – It helps to manage equipment, tools, material and consumables at each work site.
Automatically Calculates Depreciation – There is complete data integration that ensures period depreciation post to both the General Ledger and equipment records is complete.
Tracks Equipment Disposition (Acquisition/Retirement) – Facilitates property tax needs and  insurance carrier reporting.
Flexible Maintenance Schedules Optimize Use – It maintains schedules by month, mileage or hourly intervals.
Detailed Maintenance History – A complete history of all the maintenance costs, including repairs, parts/supplies, fuel, insurance, license/tabs and interest is maintained in the system.
Audit Trail – The inventory transactions are permanently maintained in a separate file to provide a complete audit trail of all material receipts, transfer, sales, and adjustments.
Make Profitable Purchase/Rent Decisions – Provides complete tracking equipment costs and use.
Robust and Flexible Standard Reports – Includes a large selection of reports to track costs, use, maintenance and more.
Automated Data Collection – Collect RFID or bar code data at the warehouse and the work site. With the RFID  inventory tracking software you can obtain all the data instantly with the push of a button.
The RFID construction modules offer a seamlessly integrated and a complete solution as it has a flexible and modular design which means it can be used in any construction company, regardless of the size or number of work site locations.
Your construction equipment and material is expensive, so you need to be profitable.
Controlling the small and heavy equipment and material at the site is  critical for a successful and profitable project along with the management of tools.  This is no longer a point of worry with an RFID inventory tracking software along with the asset tracking software that allows one to track any piece of equipment attached to a barcode label or an RFID tag. SPT's RFID application makes it extremely easier to manage equipment and supplies as it is an automated process that saves time and money. All this is made possible with barcode and RFID technology that helps to track every last hammer, saw, and nail in the inventory.
The package provides construction equipment tracking software of heavy equipment from the day it is purchased through the whole cycle of its use. Once the purchases of equipment are done, they are tagged with a unique barcode or RFID tag. The unique id that comes with each tag is entered into the RFID construction software that assigns detailed data to each individual item.
Here the user has the accessibility to input characteristic like what type of machine, where it is being employed, who is responsible for it and any other criteria. As the time passes, one can monitor the equipment's age and value since the RFID construction equipment tracking software records the original purchase date and price. Over time it also helps one to calculate the depreciation automatically using a function that you have customized as per your specifications.