Lone Pine Construction, Inc., a premier general contracting company headquartered in Bentleyville, Pennsylvania, has been in business for over 25 years.
They specialize in Commercial, Heavy/Highway, Water/Waste, Mining/Industrial, and Energy Services/Shale Operations. With its full breadth of company divisions, Lone Pine Construction is organized to oversee total construction and construction management for most types of projects, including design-build projects. Staffed with 65 employees, with revenue exceeding well over $25 million a year, they have hundreds of pieces of equipment, tools and a full fleet of construction vehicles.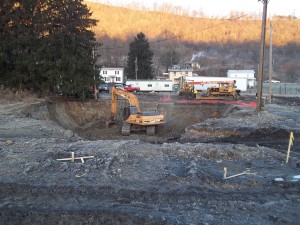 At some point in time, Lone Pine lost control of their assets in the worst way, even having a problem determining exactly what was disappearing from both warehouses and job sites. Their biggest challenge was placing responsibility for those assets with the proper construction supervisor.
Even placing value on the equipment for insurance, company valuation as well as tax purposes was becoming overwhelming. Our RFID solution allowed them to get a grip on these assets. Our web based software was the perfect solution to many of these problems, with its check in check out functions, maintenance module, and above all, current location status, all helped in providing piece of mind to the stock holders of Lone Pine.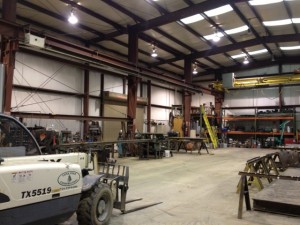 Michael Leach has spent the past several months identifying, loading into the data base and tagging Lone Pine's important assets. Mike plans on utilizing a PDA to visit jobs sites to quickly count the assets that are on various job sites to make sure that equipment and tools are not disappearing.
He can now easily determine not only what is missing from a job, but who is responsible for its safe return to the warehouse, after the job is finished. Lone Pine is estimating many thousands of dollars in savings, from this alone. They are so impressed with the system, that they have decided to add all furniture, computers and other less expensive items to the data base. Mike has been assigned full time to the task of maintaining Lone Pine Constructions assets.