Metrohm uses Intelliview Solution by Silent Partner Technologies to Track Lab Equipment

Lab Equipment Tracking
Lab Equipment Tracking. Metrohm is one of the world's most trusted manufacturers of high-precision instruments for chemical analysis.Founded in 1943 by Bertold Suhner in Herisau, Switzerland. Metrohm has grown to an international company that supplies its products in more than 80 countries.
Metrohm is still firmly rooted where it was founded: in Herisau, Switzerland.
This is where most of our analytical instruments are engineered, designed, developed, and produced. We believe in doing things right! That's why we produce as much as possible ourselves, from the hardware to the software, the printed circuit boards and finally the sensors, separation columns, and accessories. This allows us to ensure consistent quality across our portfolio and the different components of our instruments.
What were the issues and pain points
Metrohm is using the intelliview solution by silent partner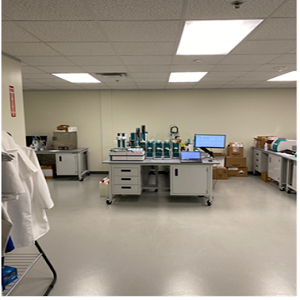 technologies. They track lab equipment that was being sent out for various shows across the US. The equipment would be sent in pelican cases.  It would be accounted for before leaving the facility and when the items came back.
The RFID chips enabled Metrohm to scan through the pelican cases and carriers. Employees is then able to verify its contents without even having to open the case. Other than a visual inspection which was done once all items were confirmed returned.
Lab Equipment Tracking Looking beyond tomorrow
The scope has since grown to incorporate tracking of assets and lab equipment at the locations themselves. As assets move around from room to room where the items are assigned and utilized.
Calibrations and maintenance are also kept track of within intelliview.  As well as check in/outs when items are issued out to personnel.
A true cradle to grave asset tracking solution. The solution not only tracks the inventory life of the asset but also the service history.  Maintenance schedule, cost of upkeep and a host of other information as well that is as granular as the end user desires.
Seeking out misplaced items
When they need to find a specific item that has been misplaced they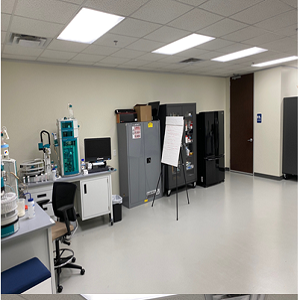 use an RFID handheld and use the seeker functionality to "seek" out the tag in question. As they walk around with the RFID handheld enabled and scanning, they get within range and get a ping on the seeker. As they move closer a graphic representation shows them closer and an audible tone gets more prominent until they have found the item. This takes the task from hours to minutes to find a misplaced item.

Silent Partner Technologies™, is a developer and integrator of RFID asset and inventory management solutions, is a Tampa Bay, FL based company. We develop, manufacture and implement leading edge RFID and barcode asset and inventory management solutions.
Silent Partner Technologies™ has a wide range of experience providing the best RFID and barcode technologies for a variety of industry needs. This experience includes but not limited to providing passive RFID technology for tracking military training simulation hardware, as well as active RFID technology for the tracking of cargo shipments from the Pacific coast to the Atlantic coast of Columbia, South America or the tracking and management of expensive RFID art assets across many retail locations real-time. Similarly, we have assisted with providing the right solution to 3PL providers to manage their inventory.