Winnipeg Fire Department uses Silent Partners Bunker Gear Management
Bunker Gear Management
Bunker Gear Management. The Winnipeg Fire Department (WFD), operating under the parent organization of the Winnipeg Fire Paramedic Service, is the fire department for the City of Winnipeg.
It provides fire suppression service, HAZMAT (Hazardous Materials) responses high-angle rescue, trench rescue, vehicle extrication.  additionally surface water rescue, as well as assisting the Winnipeg Emergency Medical Services branch with pre-hospital patient care.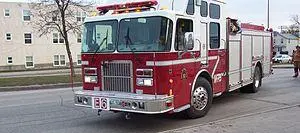 Winnipeg fire department uses the Intelliview solution from silent partner technologies to keep track of all of their bunker gear. This includes but not limited to issuance of the gear to the respective fire fighter,

cradle to grave (as in from receipt of the gear to disposition) service tracking, various alerts such as inspection and the recording of all inspections, and much more..
All aspects of the bunker gear is kept in a cloud based solution that provides cradle to grave tracking as granular as the end user desires. Purchase dates, decommission dates and reminders for those dates as well as service dates and maintenance dates are all part of the solution. Silent partner offers a "turn key" system for bunker gear specifically with all the above features as well as check lists and more.