A warehouse is rightly termed as the backbone of any business, as an efficiently operated warehouse is directly proportional to a profitable business. However, inventory management in warehouses has never been easy. Anything that can facilitate the same in the warehousing industry fills in like a gigantic benefit, very much like RFID warehouse management. In this article, we will discuss what RFID is and how this creative innovation is taking warehouse inventory management to a higher level.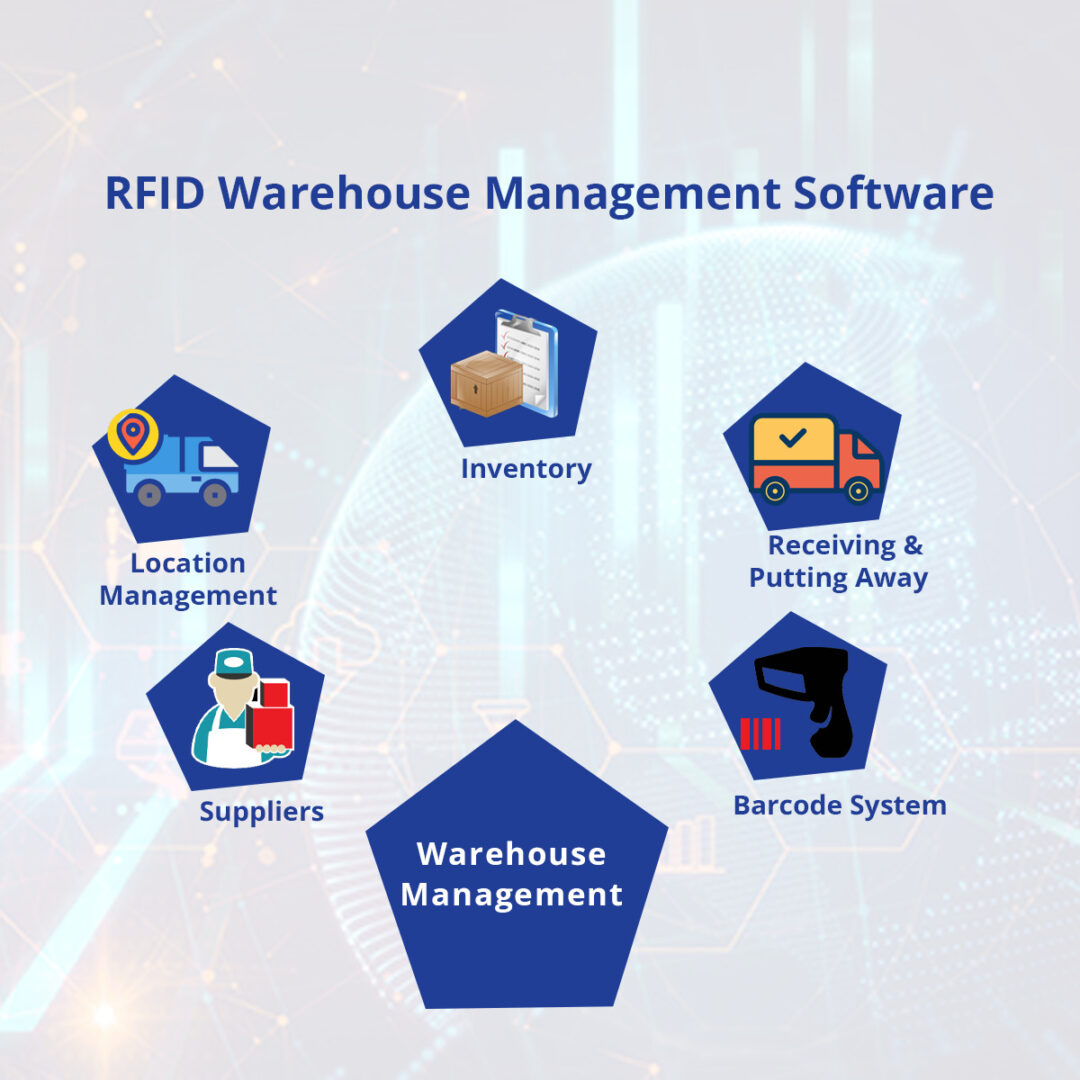 What is RFID?
Radio Frequency Identification (RFID) is a form of wireless technology that works via radio waves. In recent years, this amazing technology has become an integral part of many homes and industries. From monitoring elderly people, and pets to items stored in the pantry, it's adding convenience to lives. Also, it has emerged as an invaluable tool for warehouses, where it has made inventory management a breeze.
How does an RFID Warehouse Tracking System Works?
As an extremely useful tool, the RFID tracking system works through several stages in a warehouse. As soon as a warehouse receives a shipment, its team attaches an RFID tag to every item or the entire pallet. The item's detailed information collects into the internal memory of the tag. This information keeps on updating as the item moves through different processes in the warehouse. Furthermore, the tag transmits the item information to a central database via an electromagnetic signal.
Since RFID tags work automatically, workers in the warehouse don't have to check each item manually. They can communicate with the reading equipment well from a distance as well. Even when the items are hidden behind the boxes, the RFID warehouse tracking system can scan and catalog them efficiently. In addition, multiple RFID tags can be read at once, which wasn't a possibility with barcodes.
How does RFID Warehouse Tracking System Improve Warehouse Operations?
The use of an RFID warehouse tracking system in a warehouse has several key benefits to deliver. These include –
Accurate and Seamless Inventory Auditing:
Regardless of the type of warehouse, inventory accuracy is something they all need to maintain at all times. However, the real challenge lies in achieving it in the traditional way of manually counting every item that comes in, is used, and goes out. Then comes laborious inventory audits, wherein days are spent calculating and locating the items. On the other hand, RFID warehouse inventory management is a convenient, accurate, and quick process. You can maintain 99.9% inventory accuracy, as RFID gives you real-time pallet location information within minutes.
Better Labor Management:
Managing labor and monitoring staff behavior to ensure better productivity and cost savings is a daunting task. However, it becomes super easy with a quality RFID warehouse management system. The real-time GPS tracking helps maximize staff scheduling, which ensures there's enough workforce on each floor at any given time. Also, you can create the most optimal work routes and processes for employees, so that they can complete their tasks in a much quicker and safer way.
Accurate Stock Management:
Warehouses have too many products stored and large quantities of them keep moving in and out every day. Keeping a manual track of which can obviously be time and effort-consuming, along with being confusing. You can solve this problem with an RFID system that would automatically record inventory and manage stock levels. You can set under-stocking and over-stocking limits to get alerts whenever the stock goes below or above those limits. Not just product quantity but you can access complete information about the product size, models, etc., at any point.
Instant Verification of SKUs:
Warehouses often end up delivering or receiving incorrect orders, which turns out to be a costly mistake. To prevent the same from happening in your warehouse, you can invest in a good RFID warehouse management system. With fixed readers and passive tags, this system would let you instantly verify products and quantities as they pass through a checkpoint. More importantly, RFID software sends you alerts regarding items that don't match the shipment during scanning.
Conclusion:
RFID technology in warehouses has earned tremendous appreciation and use. It is apt for all those seeking more efficient, accurate, and streamlined ways of data collection. RFID warehouse management is any day better and far more convenient that barcode and manual data collection methods. Also, RFID technology requires less amount of monitoring in comparison to other methods.
You simply have to install the required number of tags in your inventory to start gathering data. This amazing technology doesn't just save processing time but also reduces the number of hours usually taken by human operators to control warehouse inventory. It indeed is something that can help you make your warehouse operation and management to a higher level.