Increase Inventory Accuracy for Increased Productivity

Warehouse are the backbone of every business. We at SPT believe that one of the keys to a profitable business is the efficient operation of the warehouse, done using an RFID software and bar coding. When the automated functions of the SPT's rfid warehouse management system is installed it enables the company to effectively manage and control all aspects of warehouse and the distribution operations. It offers an accurate RFID inventory and proper data collection that improves the order picking accuracy, boosts shipping throughout, reduces inventory counts, and results in increased inventory turns.

Affordable, Expandable and Easy to Use
RFID warehouse management software is affordable and easy to use. The system is feature rich and offers an intuitive user interface that comes with multiple cost-effective versions to maximize efficiency and optimize labor productivity in warehouses of all sizes.  Each version provides core functions for the warehouse operations including physical inventory, shipping, receiving, and picking. As your business grows the WMS RFID will also grow, we keep in adding new functions and upgrades. These can include supplementary features like space management, RFID data collection EFCF compliance, and user defined sequence that works in zone picking, batch order management, replenishment, 3PL billing, and web order access and cross docking support.
Proven Technologies – Bar Coding, RFID and Wireless Networks
WMS's barcode data collection system runs on many popular portable data collection terminal and wireless networks providing enhanced rfid warehouse tracking. These devices support bar code and RFID reading, voice, mobile computing and wireless networking. The PDT/PDA applications use the latest operating system including Windows Mobile, CE and Pocket PC for information anytime anywhere.
Complements ERP, MRP and Accounting Systems
SPT provides several tools to effectively provide data transfer between the RFID warehouse management system and your other office systems. We make sure there is basic import/export, data staging table utility and third-party plug-in available. Whereas the use and benefits of each utility will vary with the operating environment.
What Customers are Saying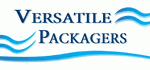 "Since installing WMS, we have improved efficiencies and have went to 99% error free picking. Inventory has been great. Our customers love the online inventory viewing"
– Robert Vande Weghe, Versatile Packagers Principal
Versatile Packagers, a Tampa Bay enterprise, has automated their warehouse operations with SPT's warehouse management solution resulting in a significant increase in picking and shipping productivity while most importantly improving accuracy. This software has allowed them to become more efficient thus engaging more clients while enhancing the services to their existing client base.