Physical assets, including but not limited to laptops, construction tools, and other high-value equipment, account for a major part of a company or business's capital investment. Not surprisingly, tracking and managing these several assets right from their purchase to disposal is extremely important.
However, tracking the whereabouts of different assets, and making sure they are regularly inspected, maintained, and checked periodically for calculation purposes is often time-consuming and difficult. This is especially true if the person is acting in a traditional way, such as manual or barcode tracking.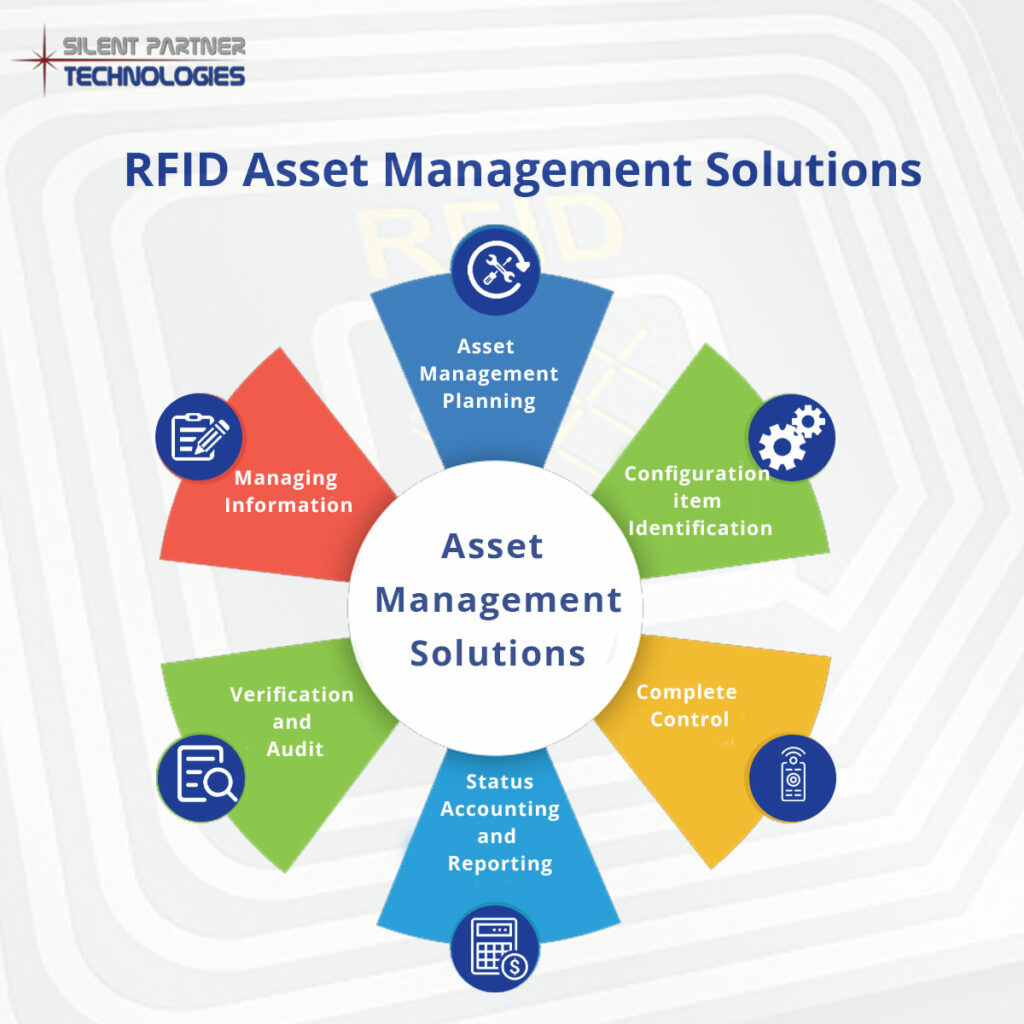 On the other hand, RFID Asset Management Software and systems provide a quick, easy, and inexpensive way to track and manage assets. They allow businesses to see and calculate assets in the shortest possible time, with minimal effort and error.
What is RFID?
RFID – Radio Frequency Identification is a technology used to identify specific objects. Radio waves read and record information stored in tags attached to objects to be tracked and managed. These tags do not need to be close to the reader, as they can be read even when they are a few meters away. Many RFID tags can be read together, while; barcodes can be read only one at a time. Also, these tags can be washed and folded, but reading barcodes is not possible if they are dirty, spoiled, or oily.
What are the Features of RFID Asset Tracking Software?
Whether it is used in a warehouse to track a supply chain, agricultural tracking stock, or any other location for that matter, the RFID Asset Tracking Software or system operates almost the same way everywhere. It is a browser-based solution that gives users and customers easy and quick access to their data from anywhere in the world. One can enjoy a modern view of employees / their visible assets on a map. Custom reports can be generated in seconds, and alerts can be obtained based on simple date triggers and hardware triggers. Each function of the asset, including the service rendered and the material used, from the time of its purchase until it is terminated is tracked well.
Compared to many of the other methods, RFID asset tracking has gained more popularity in recent times. Here are the top benefits that make RFID Asset Management Software and systems enjoy the greatest demand and prestige.
Save Time and Increase Efficiency –Time is money, which is why every business or organization strives to achieve success in all its operations. As RFID asset management has the potential to save time and increase efficiency, it is widely used by businesses. Compared to a barcode tracking system that requires a line of sight and scans only one object at a time, this allows you to scan all goods that fall within a distance in seconds. With an RFID system, you enter a room with a hand-held reader and quickly manage and track all assets using asset tracking software.
Scheduled Maintenance – Asset maintenance is critical to your performance and customer service, as well as for the profitability of your company. Assets in good working conditions always mean more business and less expenditure on repairs and replacement. With the help of high-quality and customized asset management software, you can conveniently schedule preventive maintenance checks on specific assets.
Reduce Ghost Assets – Assets that are recorded in the system but are no longer available for use, either because they are lost or damaged, are called 'ghost' assets. You can keep this particular problem at bay in your workspace with the help of reliable RFID Asset Management Software, which can provide you with an accurate asset tracking history. In addition, it will save you time from doing last-minute inventory checks before audits.
Eliminates Human Error – Whether using barcoding or using excel files for recording and managing assets, both have high potential for human errors. One can forget to scan some items while using the barcode system, and there can be an input error while creating an excel sheet. In contrast, data collection using RFID asset management software is 99.9% accurate. Data accuracy is certainly one factor that makes this asset management and tracking system so reliable.