Streamlined Asset Management
Streamlined Asset Management. Have you ever wondered how tough it would be for firefighters to manage things on a day-to-day basis? It's not only about helping and saving the community from fire hazards however it is also to provide updated medical supplies and other amenities well intact before proceeding to any fire site. There are various supplies which should be all-time ready and managing them is a big task.
A Webinar wherein various points were discussed on why an effective asset management system is required and what challenges can be encountered.
Lack of visibility: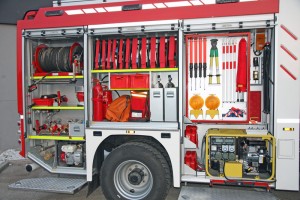 Without a proper asset management system, It would be very difficult to find out which supplies are out of stock or about to expire. Silent partner technologies have developed a robust asset tracking system delivering real-time visibility with fast inventory saving costs.
Excess stock:
It is not easy to keep track of stock in hand without having a proper mechanism. Failing to which leads to excess stock ordering resulting in expiration and waste. To meet inventory requirements on a daily basis preventing waste we at Silent Partner technology have evolved a tracking system that not only helps you to maintain the Par level stock however also boosts in reducing cost by 50%.
Manual counting:
With the new emerging technology, the need for manual counting and errors pertaining to the same has been replaced with easy reporting and elimination of manual errors. The asset management system delivers a controlled inventory on the basis of needs.
Overordering:
Without having accurate information about stock in hand it becomes a very difficult task to assess the in-hand stock of supplies that are needed resulting in over-ordering. This not only increases the cost to the organization it also increases waste. With an efficient and effective asset management system stock can be maintained very easily without any additional cost-saving supplies from getting wasted.
Streamlined Asset Management

Expiration of supplies: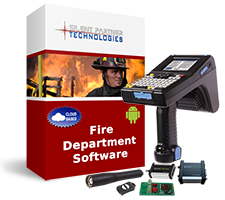 Every commodity in stock is having an expiration date and without having proper information about stock it is not easy to know the exact date for every supply in hand. A good Asset management system not only helps you to provide the exact expiration date but also helps to improve organization knowing pre-loaded expiration dates.
Silent Partner Technologies RFID inventory tracking system delivers numerous benefits that help you to focus on your services keeping an updated stock in hand all the time without any hassle. The above webinar was conducted by Zebra Technologies with Chief Richard Scott from the Bonita Spring Fire Rescue department. With the introduction of RFID tracking technology five years ago, Scott has seen dramatic changes in organizational practices, logistics and inventory management efficiencies, and waste reduction – all resulting in increased savings.
RFID technology allows logistics to be managed using a "just-in-time" management system," says Scott, adding that even in the difficult times when additional care is needed to contain the Covid-19 pandemic, essential medications such as intravenous (IV) fluids, critical care drugs and other essential items are easily stored and controlled with real expiration dates.