loT-enabled Clinic
. At the heart of the wireless system is
Silent Partner's
AP 1000 active 433 MHz RFD reader with cellular connectivity and GPS functionality, as well as passive readers featuring a JADAK ThingMagic nano-module and Keonn Technologies antennas to track UHF RFID-tagged items or badges or wristbands. Zebra Technologies' 8500 handheld readers can also be used with the system, and SPT provides the 433 active
RFID tags
that can be attached to high-value items.

BBD has not only installed the SPT AP 1000 device for reading active RFID tags, Mann said, but also plans to install passive RFID readers in the devices in the future. To power the system, even when the device is in storage or transmission, he says: "The solar panel turns on the AP1000 so it can start working to locate assets or people before they connect the device.
The passive RFID data could indicate when the assets need to be refilled and how quickly supplies or medication are being used up. "The owners of the pods will not only want to know 'Where are the pods?', but also 'Are all my goods there or has something been stolen? The system will also display the status and potential expiration date of medications or other supplies.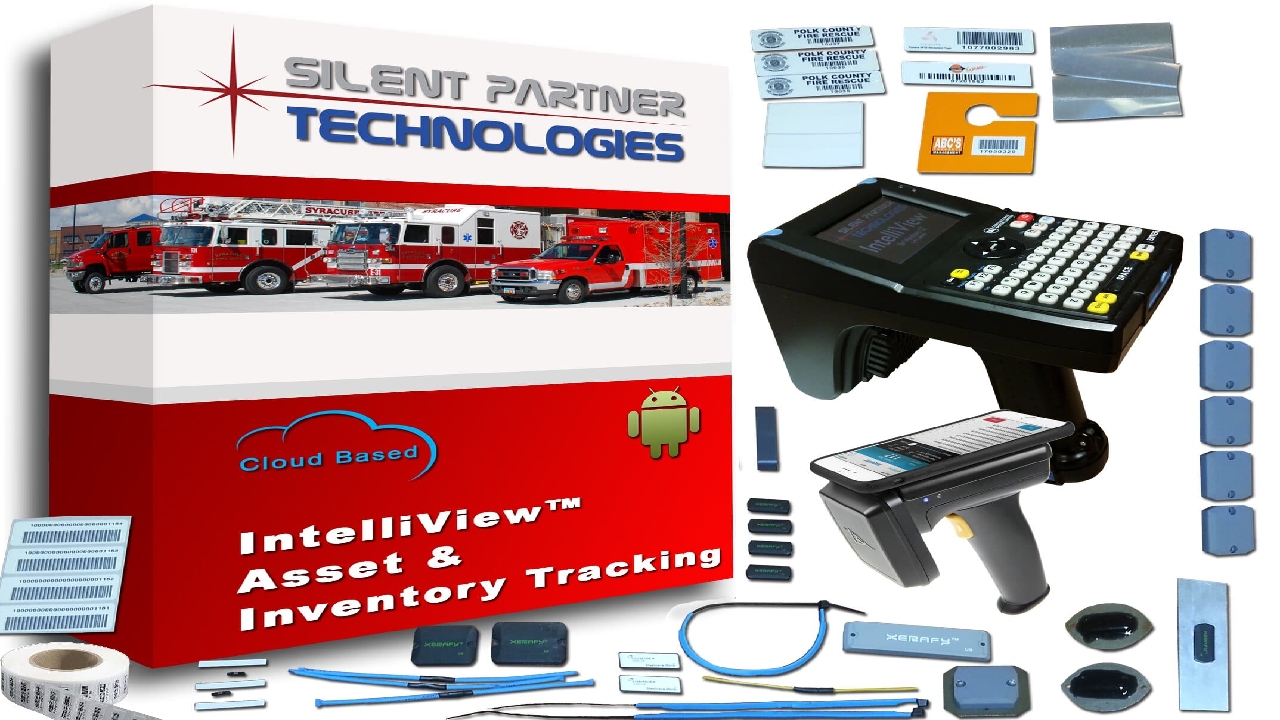 Better Building Data provides SPT's cloud-based software to collect and manage data, as well as generate reports, view dashboards and issue alerts. To track consumables, users would attach a passive UHF Avery Dennison UHF inlay to each item. Each label, encoded with a unique ID number, is entered into Silent Partner software and linked to details of the item to which it is attached, including type, serial number and expiration date.
Users can capture inventory counts with the portable RFID reader, while the inclusion of a passive reader in future versions of the device will allow this data to be captured without human intervention. The information collected can then be forwarded via a mobile phone connection. In addition, the system can collect temperature data via beacons that transmit measurements to the AP 1000 device, which in turn transmits this information to the server. The RFID system and wireless connectivity are powered by a 200-watt solar array, so data can be sent whether or not the Pod is connected to the power supply.
Active tags could be attached to goods that require real-time localization data, such as controlled substances like morphine or high-value goods like fans. Active RFID tags could also be incorporated into ID cards or patient wristbands to provide data on which doctors, nurses or medical staff were on site, when they were there and which or how many patients were treated.
Each unit also has automatic or manual cleaning cycles using vaporized hydrogen peroxide to clean and decontaminate the interior of the room. Synergy's Mobile Clean Cube is designed to be set up on site in as little as four to six hours, ensuring complete disinfection without contamination between interiors. "The reason we can do this," Hudson explains, "is because the room is hermetically sealed and we can nebulize it with hydrogen peroxide.
Synergy makes available its kiosks, which consist of a kiosk designed to allow controlled access by individuals to a public or company area, thereby reducing the risk of disease transmission. The kiosk includes a hand sanitization station, thermal detection, ID readers and video animations. The users go to the kiosk, use the hand sanitizer, follow the instructions on an interactive video for temperature measurement, use automatic face recognition and present their identification.
When a person is granted access, the gate is released and they can then enter the controlled room. Unauthorised persons can be instructed to report to an MC3 health unit where they can be further examined, e.g. tested for COVID-19. Real-time remote support, maintenance and management are used in the current versions of the kiosk.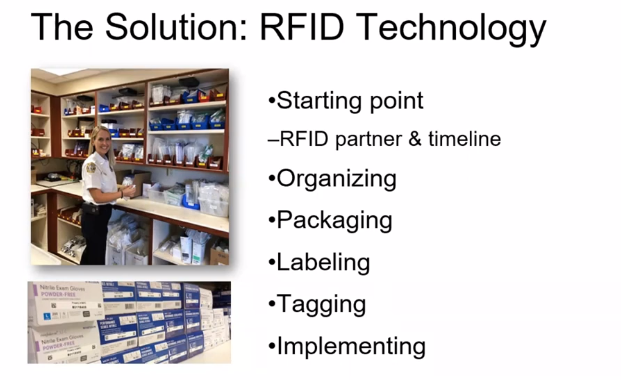 Numerous companies and authorities have viewed the prototype and are planning deployments. With the deployment of RFID in the unit, Mann says some companies, including healthcare providers, have expressed interest in extending RFID tracking functionality to their own facilities. Once the tags are attached to ventilators and other equipment, for example, companies could benefit from tracking their location and status – not only within the mobile unit, but also within the hospital's permanent structures.
Synergy Med reports that the kiosk is expected to be produced in quantities of thousands or tens of thousands per month. For the MC3 units, Hunt and Ridge initially plan to build around 20 units per week, with production increasing to around 100 to 250 per month. The first prototype was built and commissioned within about five weeks and was set up in about six hours, the company notes.
Among the main benefits of RFID, according to Hudson, are greater accountability and lower costs associated with medication replenishment, as the system will help users identify when a drug is about to expire. It can also prevent high-value goods from being lost by identifying when they leave the unit, even if it is in a remote location.

Global Guardian, a hospital and security staff company, will supply the MC3 units. The company will provide licensed medical and security personnel for immediate deployment to users. "We are delighted to be working with companies such as Hunt, BBD, Ridge, Woodmore Health Group, Global Guardian and Silent Partner," Hudson said, adding, "We are delighted to be partnering with companies such as Hunt, BBD, Ridge, Woodmore Health Group, Global Guardian and Silent Partner. "Together we can offer customers a revolutionary and fully integrated solution.