The Texas firefighters (Magnolia Valley Fire Department) have adopted a hybrid active and passive RFID system from Silent Partner Technology, and are 3D-printing the tag holders to affix them securely to equipment with its own Gigabot printer.
Nov 05, 2017—The Magnolia Volunteer Fire Department (Magnolia VFD), in Central Texas, has launched a radio frequency identification-based solution that tracks the locations and statuses of high-value assets in the trucks parked in its bays, as well as in a storage area, thereby reducing the amount of time otherwise required for firefighters to visually inspect assets in each truck or closet. The system, which leverages a combination of active and passive RFID technologies, is provided by Silent Partner Technologies.
The deployment is unique when it comes to the fastening and protection of tags that travel to fires and other emergencies mounted on equipment, Magnolia VFD reports. The department is attaching some of the tags via holders created with its in-house 3D printer, which was provided by re:3D. The plastic 3D-printed attachments ensure that the tags can withstand the rigors of the environments to which assets are exposed, according to Chuck Grant, Magnolia VFD's assistant chief, without their being destroyed or knocked off those assets.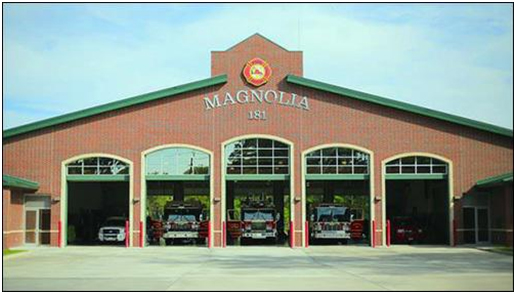 The Magnolia Volunteer Fire Department has eight stations at present, with one more expected to open by the end of this year. At each location, officers are responsible for tracking all equipment used to fight fires or save lives, including hoses, cables, Jaws of Life, medical equipment and generators. It's a matter of ensuring operational readiness as soon as a call comes in, Grant explains. As each firefighter arrives onsite at the beginning of a shift, he or she must check the equipment on every truck and ensure that it is all there, so that nothing might be missing during an emergency call.
But that process is not so easy if, for instance, firefighters are changing shifts while a call is under way; the risk of miscounted inventory on a truck is always possible. In addition, some assets can be difficult to visually inspect. For example, 2,000 feet of fire hose packed onto a vehicle consists of 20 100-foot sections. The only way to ensure that the actual length of the hose is 2,000 feet would be for someone to count the sections.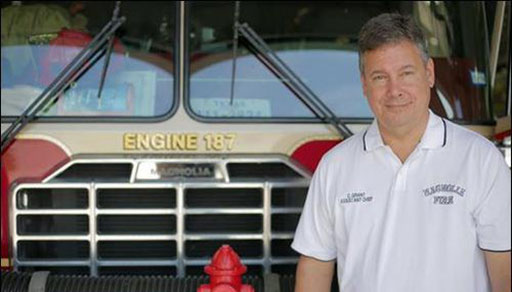 Keeping track of updates and inventory counts via manual, paper-based methods is not easy either, Grant says, particularly since emergency calls can come in unexpectedly. If a firefighter places the paper in his or her pocket, for instance, then goes out in response to a fire call, that paper could end up being destroyed by water.
With an RFID system in place, the process becomes simpler and more automatic. Using handheld RFID readers to capture the ID numbers of all tags attached to each hose, as well as software to manage the collected data, ensures that Magnolia VFD knows what is loaded onto each truck.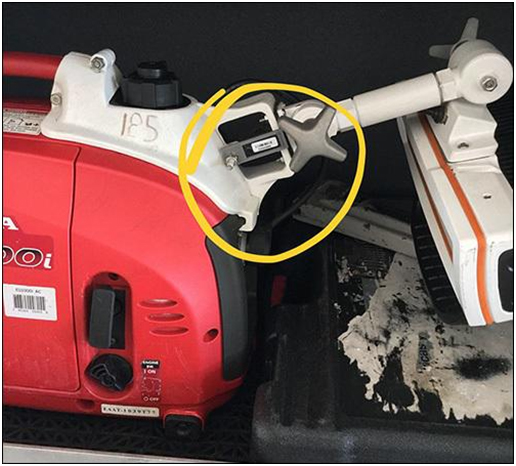 "The system is currently in use only at the downtown Station 181 on Buddy Riley Boulevard", says Ted Kostis, the president of Silent Partner Technologies (SPT). "The solution consists of passive ultrahigh-frequency (UHF) RFID tags affixed to high-value equipment, along with Technology Solutions (UK) Ltd. (TSL) handhelds that capture data and transmit it to an Apple iPad, iPod or iPhone running SPT's iOS-based app, via a Bluetooth connection".
At the beginning or end of each shift, a firefighter, equipped with a TSL handheld reader and iOS device, opens the back of each truck, then walks around the vehicles, capturing tag ID numbers and viewing that information on his or her smartphone or tablet. The data is then forwarded to the software in order to create a record of what assets are located on which vehicle. If an item is discovered to be missing, the firefighter can search for it, so that the truck can be properly stocked in the event of a fire call.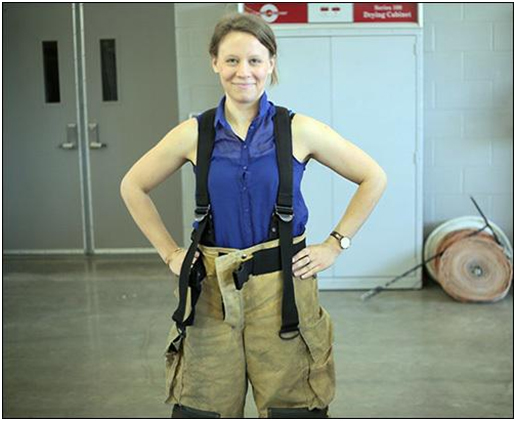 Magnolia VFD has also installed an active 433 MHz RFID reader in its quartermaster storage area. SPT designed and manufactured the reader using reader modules provided by Protrac Technology and Jadak. The reader captures Protrac active tag IDs anywhere within the room, which measures 25 feet by 125 feet. Items stored in that room, such as portable pumps and generators, are each tagged with active RFID transponders so that the department can know, in real time, where those items are stored. Thus, the items can be quickly located if an emergency occurs.
The station can sign into the software, provided by SPT and residing on a local server, to view what is in that storage area. If something requires maintenance or servicing, that data can also be displayed. Users seeking a specific item—a generator, for example—can simply sign into the software, confirm whether or not it is there and view the asset's status.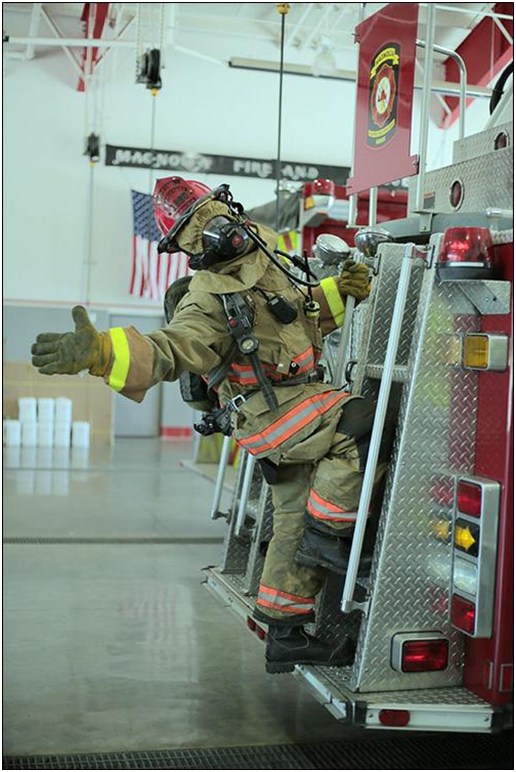 The active tags themselves come in a rigid plastic case with a flat surface. Because some tools cannot accommodate that surface, Grant says, the 3D printer has been used to create the necessary surface that enables a tag to be affixed to each tool. Additionally, he notes, some passive tags are being built directly into the tool with 3D-printed parts, in order to preserve the tool's ergonomic integrity, as well as to protect the tag.
Grant has a background in 3D drawing and printing, which he gained from his work with Shari Grant Designs, the jewelry company he shares with his wife, for which they create jewelry using Computer Numeric Control (CNC), similar to 3D printing. He acquired a 3D printer—the Gigabot, from Re:3D—for the fire department, in order to build large plastic fire hydrant statues on the two sides of public messaging LED signage in front of each station. Grant then began thinking of other ways in which to use the printer. Since the company had RFID technology in the works, but the tags would be exposed to high levels of temperature, pressure and dirt—as well as being attached to a variety of form factors—he thought of printing the tag holders to fit each asset.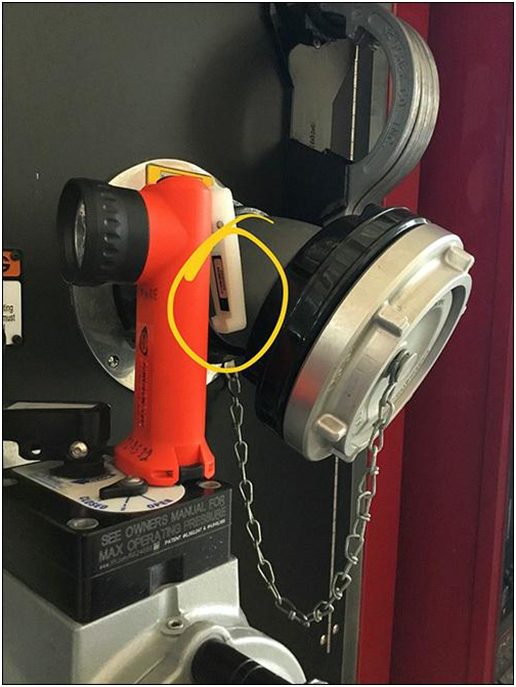 That's a unique application for 3D printers, says Morgan Hamel, Re:3D's chief storyteller, although there are no defined ways in which 3D printers are typically used. "This is the only application we have involving RFID-tagging," she states, though applications for 3D printing are always growing.
By using the 3D printer, Magnolia VFD is able to provide an adhesion surface designed to match the form factor of every tool— or, in some cases, build part of the tool with the tag embedded into it. Grant notes that a radio or other asset could be difficult to handle in a dark, smoky building, and if a user were operating it only by sense of touch, an RFID tag could cause some confusion as he or she feels around for a button. In most cases, Kostis says, tags can be properly secured via adhesives, or by drilling and inserting into tool cases, without requiring 3D printing—which, he says, could be a more time-consuming process.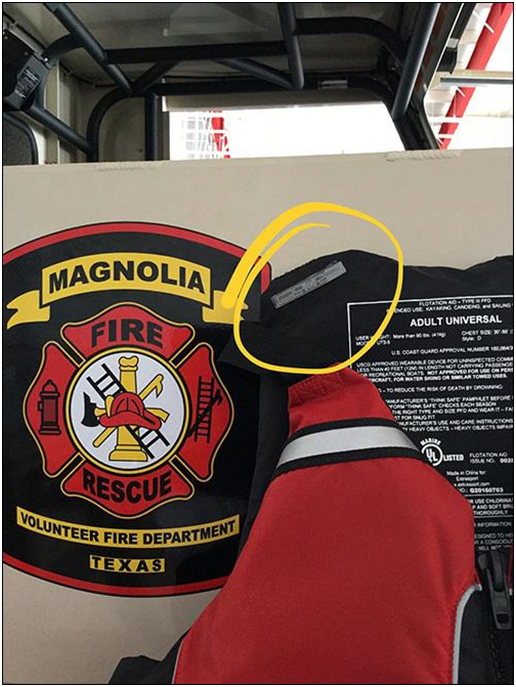 Magnolia VFD acquired the Gigabot in 2016, but has been delayed in making sign posts due to the amount of metal material required. As such, the RFID tag holders have been the printer's initial use case.
Initially, the Magnolia Volunteer Fire Department has been tagging high-value assets with passive tags for items that typically travel on trucks, and active RFID tags for those stored in the quartermaster's storage area. "The tagging is starting with the most expensive equipment," Grant says. That includes items such as thermal imagers, combustible gas detectors, Jaws of Life and other rescue equipment. This not only ensures that items are where they should be located, but that inspections, maintenance and repairs can be managed.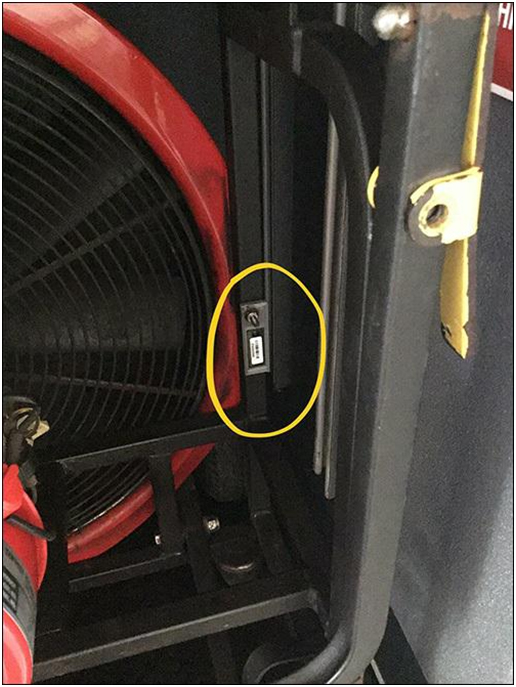 For instance, Grant says, if a gas detector requires calibration, the software will display that status. Officers can walk throughout the station with a handheld reader to locate that item, then input details indicating the asset has been pulled for maintenance. The status of that piece of equipment is then stored in the software.
The tagging is expected to expand as the technology proves itself at the downtown station, Grant says. Eventually, he predicts RFID tags and readers will be used at all stations, though he hopes to have 15 of the 20 most valuable asset types tagged within the next 90 days. "The number-one things for us," he states, "is being responsible with the use of what we purchased with taxpayer dollars."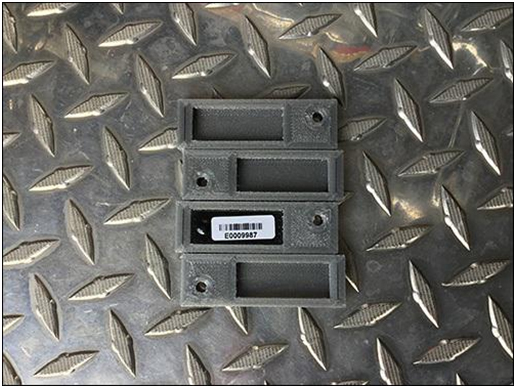 In the meantime, Hamel reports, the Gigabot is being sold to companies that require an affordable, large-scale printer. Low cost, consumer-grade 3D printers, she adds, are too small to accomplish large numbers of printing projects, while industrial-sized versions are simply not affordable for many companies. The mid-sized model serves customers that need the printers to make prototypes or other items, she explains, such as schools or small- or medium-sized businesses.
According Hamel has not seen many RFID-based 3D printing applications, she says she has noticed that customers are consistently designing their own use cases. "People who get the Gigabot for one use case," she states, "end up using if for something we hadn't thought of."