Fire and EMS Management. First responders are some of the most important people in our communities.Their hard work can be the difference between life and death, so they need to be equipped to do their job and save lives at every moment.
That's where RFID is helping them come to the rescue. Silent Partner Technologies has teamed up with Zebra to help EMS and fire departments automatically track, locate, and count their life-saving equipment and supplies. It's all possible with Zebra RFID solutions and Silent Partner's IntelliView software, and here's how it works.
Automated Gear and Supplies Tracking with IntelliView
IntelliView uses wireless remote RFID technology and Zebra RFID labels, tags, readers, and antennas to automatically identify, locate, and track fire and EMS assets and inventory. There's no paperwork, manual searching, or scanning, and you can even track items as they enter or leave a fire house or EMS facility. Here is what first responders can do with the power of IntelliView and RFID:
Track and locate any asset automatically
Eliminate manual inventory searches, scans, and counts
Avoid shortages of life-saving supplies
Track equipment maintenance and servicing
Get real-time status updates and alerts
View inventory from anywhere via the cloud

Visit Us at Tampa EMS Today
at the Tampa Convention Center – March 4-6, 2020
Come see us at booth #309 to learn more about our RFID solutions and our free assessments| for fire and EMS operations. Or contact us now to schedule a complimentary discovery call.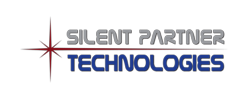 Silent Partner Technologies
3802 Ehrlich Road, Suite 108
Tampa, FL 33624