All types of businesses – big or small – often rise and fall due to the way they manage their assets. Mobile asset tracking has emerged as a crucial advocate for efficient asset management. It also lets a workforce access the main asset data from anywhere, anytime, and by anyone.
Be it a commercial company, healthcare facility, or emergency management firm – all rely on assets. So, knowing where the assets are, how are those used, and their current state of operation provides various asset management advantages. For instance, reduced expenditures and increased productivity to business process improvement.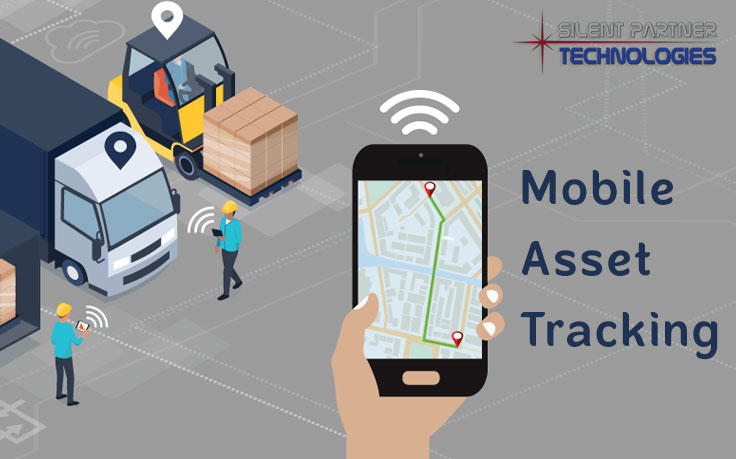 That's the reason it is important to have a strong mobile asset management system. It also helps in tracking your assets while managing and monitoring everything – from real-tim location to products' lifecycle.
What is it?
Mobile asset tracking is a simple process that uses a mobile device for tracking assets in a workplace. In some big companies, around 60-percent of employees are already using certain apps for their work-related tasks. After all, the concept of using mobile devices for tracking assets is appealing.
Employees can use their smartphone or other mobile devices via a web browser or an app. This way they can scan assets, as well as update a firm's fixed asset register with all related information. All the collected data could be as per an asset's date of sale, location, photos, and more. With this data, companies can begin to form an accurate asset register.
However, to make it work, the mobile asset tracking system needs to operate along with particular tracking technology. You have various technologies to choose from, such as Global Positioning System (GPS), Barcodes and QR codes, Bluetooth, and Radio Frequency Identification (RFID). But picking the best technology for your company depends on your tracking requirements.
Major Benefits
1. Form an Asset Register with Accurate and Real-time Data
Another major feature of the mobile asset tracking system is the availability of accurate and real-time data. With a proper asset register for all the data, employees can easily receive and upgrade data from any location, anytime. This is very helpful for field employees.
To form an asset register that has complete accuracy, you need to collect the data first and further input it at the given source. It means you need to consider logging the data whenever the asset arrives at the office. If you have a mobile device to do so, it becomes much easier.
you collect data manually and jot it down later, you might create many data entry errors. If there's any human error and fraud, your business can lose millions of dollars in a year. Therefore, it is best to depend on an automatic mobile asset tracking system to collect data with no chance of human errors.
2. Familiarity at no Extra Cost
If you work in a modern office, it's hard to find the workers without any access to a mobile phone. In fact, everyone in the modern workplace has access to a smartphone with an internet connection. This familiarity with using a smartphone is great news for business owners. It makes it easier to apply mobile asset tracking to their organization.
Wondering why? Firstly, employees can make use of their existing smartphones – whether the device is their own or provided by their company. You can use it by logging on to a webpage through a web browser or downloading a third-party app.
Secondly, if employees are familiar to use mobile devices, they only need minimal training for using the app. Plus, there's no need to purchase any particular handheld tracking device for every employee. Overall, this will lead to fewer expenses.
3. Access, Update and Manage Data in the Field
It can be tricky for employees to access major asset data. It can even result in a task taking too much longer than you estimated. Generally, an employee has to travel to a specific location to get an asset and manually check its data.
However, with a mobile asset tracking system, filed employees get quick and instant access to the data. It means individuals and teams from various locations have access to work orders, license information, maintenance schedules, and full asset lifecycles.
4. Decrease the Number of Stolen or Lost Assets
It's expensive to replace stolen or lost equipment for a company. So, a mobile asset tracking system aims to decrease or halt all such unnecessary expenditures by providing data, like real-time location.
With advanced tracking technology, like GPS, a workforce can have real-time data location. By incorporating this data into a company's asset register, employees and teams get access to locate assets and real-time locations. Whether that's to locate assets on the move, such as postal service, or locate assets on-site like machinery. With the mobile tracking system, it's convenient to figure out where exactly an asset is and how it's being used.
5. Upgrade Customer Service
Customers often expect positive ROI (return on investment) on signing a contract for doing business with your brand. They also expect information about the real-time location of the assets. With mobile asset tracking software, you can easily keep tab the assets of your customers all the time.
You can even track efficiency in the way how items are moving via the internal processes. Meanwhile, this advanced technology uncovers various opportunities to improve production.
6. Reduce Labor Waste and Increase Productivity
The mobile asset tracking app can help you keep track of different items passing through various departments. Due to this, you can easily calculate the asset's lifecycle too.
On connecting assets with RFID tags, it becomes easier to scan them automatically. You can even scan them through different stages. Hence, there's no need to scan the movement of the assets manually.
All thanks to a mobile asset tracker, the employees will be free from minor tasks. Plus, they will be more focused on other important areas of a business. It will contribute their to the bottom line.
7. Helps You Set Stock Thresholds and Conduct Asset Audits
Whether you do it internally or externally, asset audits can put a lot of pressure on a business. Besides, these audits enable a company to identify its potential assets and ghost licenses. Your form may be dealing with the costs for those assets in form of maintenance fees and taxes.
With the help of an asset tracker, you can perform audits with ease. It further improves the visibility of the assets while reducing compliance risks. This advanced software will provide you accurate data to make well-informed decisions.
8. Manage Maintenance Schedules
Most times, businesses fall behind the schedule because of manual tracking techniques. But the advanced mobile asset tracking software is a lifeline for your business. It helps employees to provide much-needed periodic or ongoing maintenance to the equipment.
The asset management software also informs employees about the maintenance schedule. It ensures that there are no further delays.
9. Rapidly Identify and End Ghost Assets
A ghost asset is an asset that's added to a business directory but doesn't exist physically in the workplace. Although it seems harmless and ineffective for operations, a ghost asset can lead to errors in your production costs and other issues. So, it's important to identify and end those as quickly as possible.
In reality, ghost assets are available almost everywhere. Due to this, there's possibility of the fixed asset data that is inaccurate, incomplete, and even may go missing.
Using the right mobile asset tracking system, these unwanted ghost assets can be rapidly removed. After identifying them, the incorrect data needs to quick update via the asset register on every employee's mobile device.
10. Ensure Peace of Mind With Accuracy
Finally, with the mobile asset tracking system, you get peace of mind knowing that your business has attained maximum accuracy via the asset tracker. The proper tracking enables your company to constantly pass both internal and external audits.
All thanks to the mobile asset tracking software, you can help your business for scaling. Since it is an automated app, everyone in your firm can track assets. Meanwhile, the auditors, customers, and vendors get desired data in a personalized format.
Questions to Ask Your Provider
These are certain questions to ask your asset tracking software provider before selecting the right system:
Is The System Scalable?
If you have a small business that needs to track its inventory, there are many benefits of having an asset tracking system. It is also crucial from a future point of view. You need to consider whether the software needs scaling to adjust for future growth or you need more inventory.
It even applies to users and availability on the mobile platform. With business growth, your employee roaster will also increase. So, you also need to consider how many users a software app can handle.
Is it Customizable?
While many software applications have an easy-to-use user interface, there are certain changes you might wish to install. All these can be anything from UI colors to buttons and customizable menus.
What About Hardware problems?
With all electronic devices, hardware issues can hamper the productivity of a business. Many noticeable issues come down to two major factors – signal and battery power. If the battery of an employee's smartphone drains, how would they access the firm's asset register?
These problems could also occur with mobile signals. If an employee is working in a remote region without a proper signal, how can they access the asset register and data?
How to Select the Right Software
You can select the right mobile asset tracking software for your business using a software comparison tool. This is an easy way to access a list of the best mobile asset tracking system. The aim here is to make the whole procedure of finding an asset tracking system simpler and easier.
If you provide the right information and answer all the questions asked by the experts, they can help you find the best asset tracker for your need. The professionals will also inquire you about the assets you want to track, what industry you are in, and how many assets you want to track. So, you can figure out what are your major requirements for the right asset tracker for your business.