Forklift truck is an industrial lift that has a vertically elevating load carriage frame with a pair of fork arms. The trucks are mostly used in warehouses, shipping yards, and freight terminals to move goods or handle materials. The load carriage frame of a forklift truck can be raised 900 mm or more off the ground.
The movement of forklift trucks makes it virtually impossible for employers and operators to evade accidents in the workplace. There's no doubt that the human costs are high. But forklift accidents hurt financially, too. Owing to a number of factors that contribute to forklift accidents, innovations such as RFID-based forklift safety systems tend to influence accident rates significantly.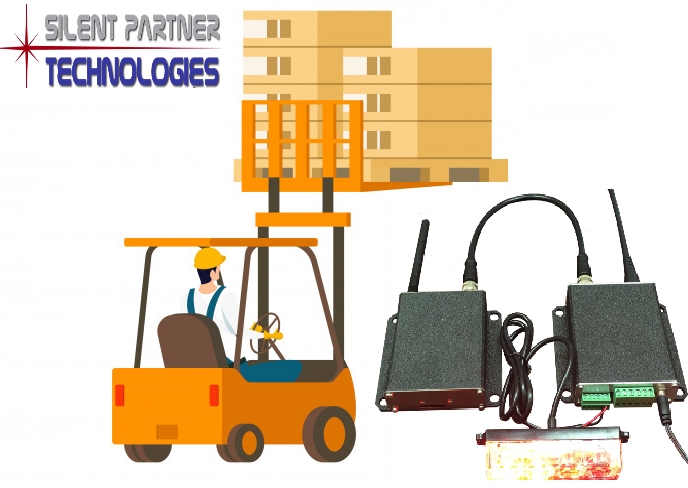 Why you should adopt an RFID-based forklift system?
Here are some reasons why forklift-enabled fatalities are a cause of concern for businesses:
Forklift related accidents account for around 85 deaths in the US every year.
Around 20,000 workers are injured every year in accidents that happen during moving goods by industrial forklifts.
As per an estimate conducted by the US Department Of Labor under the Occupational Safety and Health
Act (OSHA), there are 110,000 forklift-related accidents every year.
Forklift accidents cause businesses across the nation around $135,000,000 every year.
Why forklifts leave operators and pedestrians vulnerable to accidents?
Here are some reasons why forklifts pose a workplace hazard:
It may sound counter-intuitive but forklifts are astonishingly heavy – a forklift may weigh up to 4.5 tons.
Forklifts are harder to stop when compared with cars.
Forklifts are hard to handle. A huge counter-weight in the rear causes uneven weight distribution.
It is hard to navigate the path while operating a forklift. Loads often obstruct the view because it is carried in the front of a forklift.
RFID-based forklifts
How RFID-based forklifts avoid the collision?
Forklift trucks that are equipped with Radio Frequency Identification tags utilize radio frequencies to trigger an alarm when a pedestrian is in the vicinity. This system works only when a pedestrian is RFID-tagged. A pedestrian carrying an RFID tag emits a radio signal to the alarm system when they is in the vicinity of a forklift truck.
There are two methods by which the RFID forklift system can be utilized:
Method 1: The RFID forklift reader is mounted to a fixed location (blind spot, intersection, warehouse entrance). The RFID tags are mounted on the lifts and the alarm sounds when the lift is in the defined proximity to let employees know a lift is in the area.
Method 2: The RFID reader is mounted to the lift, and employees wear the RFID tags. The alarm and lights go off when employees are in the defined proximity of the lift.
How RFID-equipped forklifts can minimize workplace accidents and improve productivity?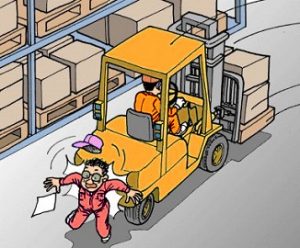 Though high visibility personal safety vests are effective in reducing collisions, they don't eliminate workplace hazards completely. RFID-equipped forklifts and RFID-embedded safety vests add an extra layer of safety at workplaces.
The safety vest embedded with an RFID tag is detected when a pedestrian comes in the proximity of an RFID-equipped forklift. A forklift operator is alerted by a warning buzzer and flashing light when a pedestrian is nearby.
By equipping forklifts with RFID tags not only reduce workplace hazards and accidents to a great extent but also help in locating forklifts more efficiently and quickly.
RFID-based forklift safety systems communicate with onboard electronics to help businesses in the following ways:
Improving productivity by a higher degree of automation
Reducing fatalities and injuries at workplaces
Reducing the workforce by eliminating manual barcode reading operations
Automatic recognition of the load
Quick and easy detection of forklift truck location
Recognition of storage locations