SPT™ Middleware and Wavetrend Long Range RFID
Who is it for?
The Silent Partner Technologies™ RFID Middleware is meant for those end users or resellers looking for a solution but uncertain as to overall capabilities and or applicability of the RFID technology. This RFID developement kit has some high level development features that will provide those individuals with the need to manage their own RFID environment and applications.
What Can RFID Middleware Do For You?
The SPT™ RFID middleware and development kit communicates directly to the Wavetrend hardware reader, and then provides feedback which can then be used for site surveys and or direct input to your application or one of our applications such as RFID asset tracking or RTLS.
The middleware application responds with informational data such as:
Readers on Network
Tag ID
Site Code RSSI
Last Seen
Magnetic Counter
Magnetic Switch
Motion Sense
Times seen Tag
Why should I buy RFID development kit?
The SPT™ RFID middleware application tool can be used in a variety of ways. Below are some examples.
The product can be used as nothing more than a learning tool of Long Range RFID technology
The RFID middleware tool can be purchased with "various" tags and Antennas, thus providing individuals a variety of results based on combination of tags and antennas
The product can be used as a Demo Tool for Resellers
The product can be used as a Site Survey Tool for End Users and or Resellers
The product can be used as the "data collection" engine which feeds any application such as fixed asset tracking, equipment tracking, art artifacts tracking, patient tracking, serialized medical parts…any item that has value that requires monitoring and /or security surveillance.
How much does it cost?
The SPT™ Wavetrend RFID Middleware solutions can be purchased in a variety of ways ranging from software plus one reader and tags to Software with three different antennas, and all the various tags. As such the cost can vary from as low as $795.00 to as high as $1,995.00.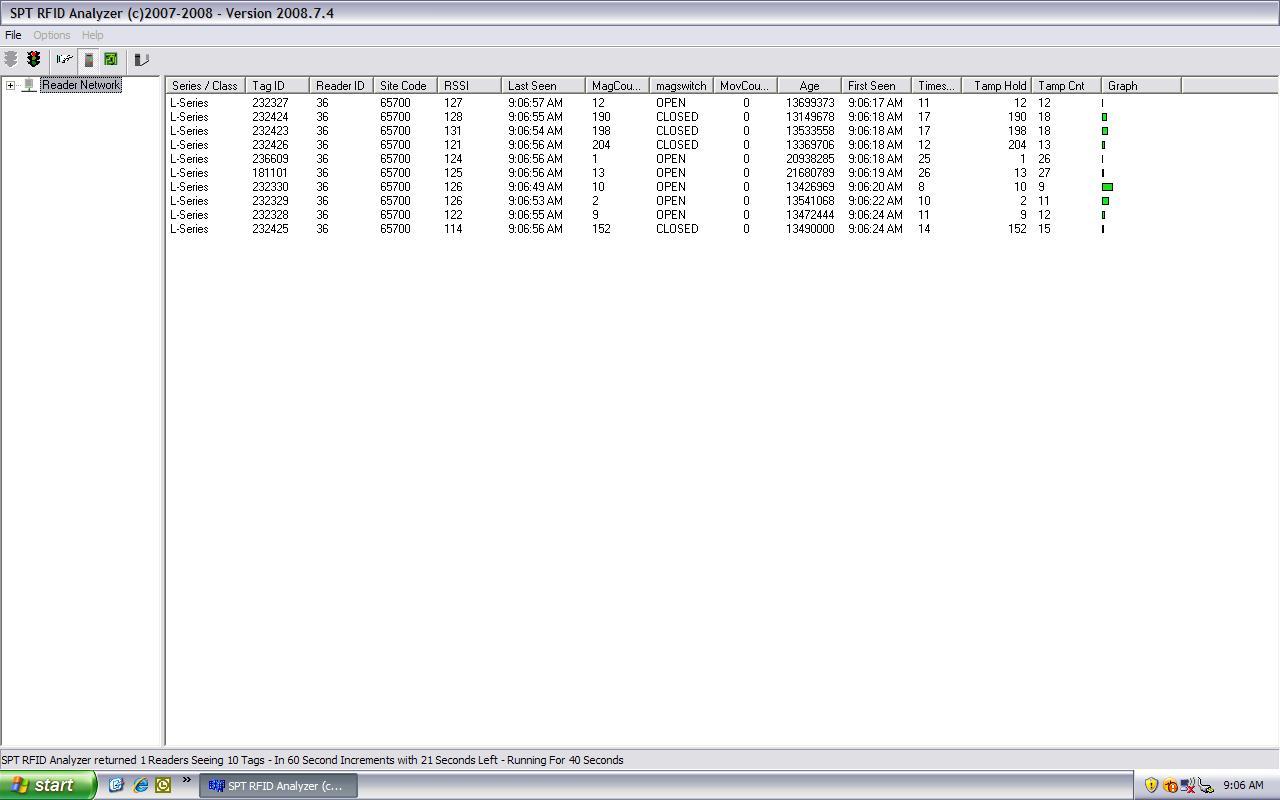 Long Range Reader

Patch Circular
Polarized Antenna

Mount on Metal
Long Range Tag

Personnel and
or Asset Tag

Omni Directional
Whip Antenna

Standard Omni 3dBi
Stubby Antenna