Park Visitor Tracking for Adventure Outdoors to track Bikes
Park Visitor Tracking
Park Visitor Tracking. Adventure Outdoors LLC and its divisions, Glenwood Adventure Company and Lakota Guides, have been offering whitewater adventures in Colorado for over 30 years. Here's more about us and our owners.
We've evolved over time to be your complete Adventure Outfitter in Western Colorado. Our mission is to provide one-of-a-kind memories with your safety in mind. We're the leader in Colorado's adventure industry. We strive to give you a world of activities to choose from, and we're confident you'll find an adventure that will exceed your expectations.
Locations
Adventure Outdoors LLC has a number of adventure outposts in some of the most popular destinations in Colorado. We have offices in the Vail Valley, Glenwood Springs, and Buena Vista.  We're able to provide guests with access to some of Colorado's most awe inspiring landscapes and unique destinations.
Learn about us and the guided adventures that we offer.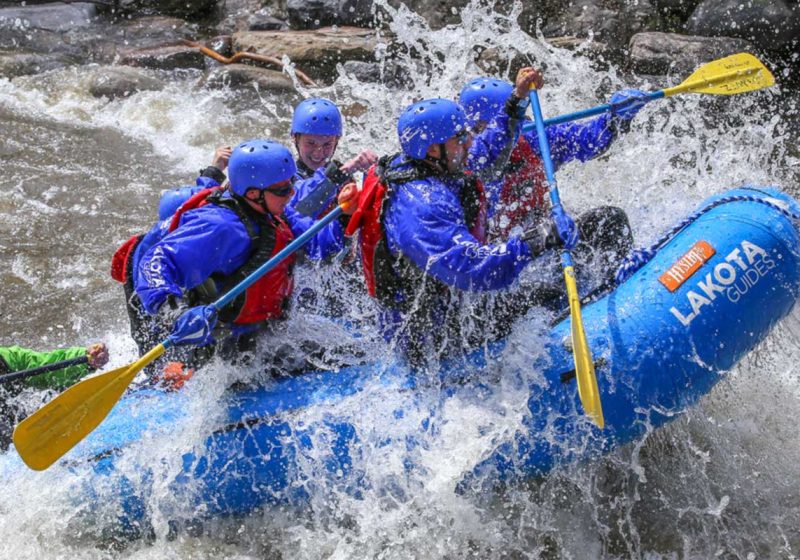 Our talented team of experienced outdoors men/women will make sure your trip is the best it can possibly be. The staff was hand picked for their passion of the outdoors and their desire to share it with visitors. Their enthusiasm and knowledge enhances the experience and turns an average adventure into an unforgettable one.
The Lakota tagline, "Weird but Cool" sums up the guys who own this operation. They have over 100 combined years of experience. The owners each began their careers in the outdoor industry as guides prior to GoPros and self-bailing rafts. They work tirelessly behind the scenes to make sure everyone is having the time of their lives!

Adventure Outdoors (aka H2O) rolled out the Silent Partner Technologies IntelliView solution (inclusive of software, middleware, hardware and tags) to track rental bikes traveling in and out of their parks.
As the bikes make their way past the readers, the Readers capture the specific Bike, the Location, and the time which then provides H2O with a variety of data which can then be used to improve safety or provide a host of analytical data to better serve their customer base.