Cannon Falls Uses RFID to track Controlled Substances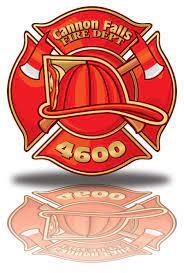 The Cannon Falls Volunteer Fire Department provides excellent fire protection for the City of Cannon Falls and surrounding area. Fire Chief Mike Althoff is responsible for Cannon Falls Volunteer Fire & Rescue.  Cannon Falls Fire & Rescue is made up of committed community members that handle calls within the City and surrounding townships 24 hours a day, seven days a week.
Cannon Falls fire department uses the IntelliView inventory and asset tracking for chain of custody with narcotics tracking as the project start. They are specifically using Knoxbox MedVault in their apparatus and integrated RFID readers to have real time visibility of all of their narcotics (controlled substances). They will be adding smart shelves, daily truck checks as well as tracking of medical supplies and assets via RFID technology. The system gives them full visibility in real time and granularity unheard of in "traditional" barcode systems. Silent partner, a leader in RFID Technology is changing that "traditional" barcode system to 21st century solution that not only saves man hours but also savings in inventory carrying cost and full accountability through transparency.